You are here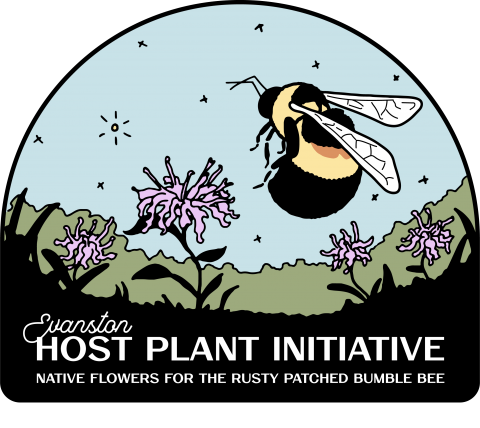 Evanston Host Plant Initiative
Bee a host: 

Grow wildflowers for 

the Rusty Patched Bumble Bee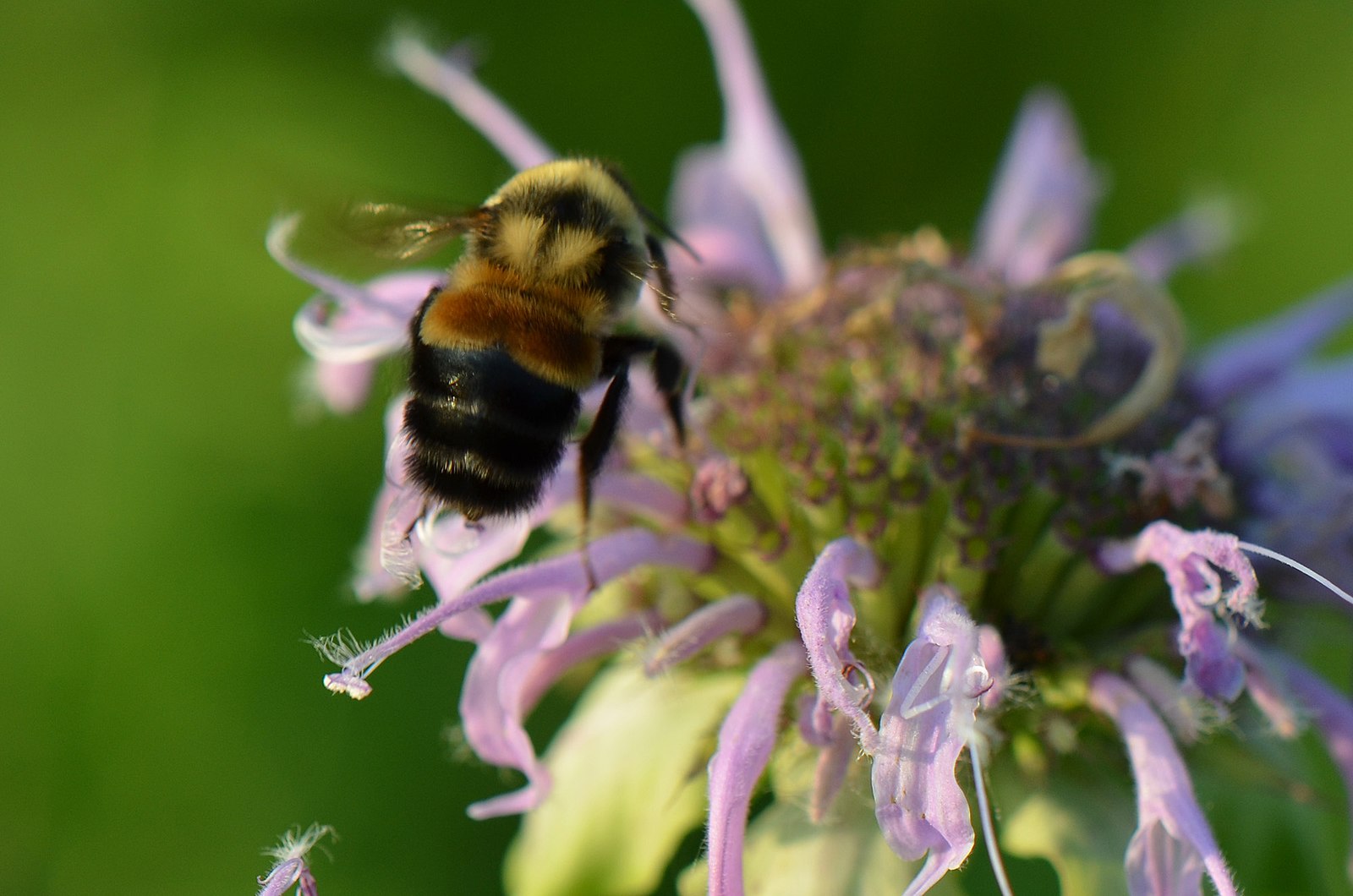 Instagram • Facebook • iNaturalist • E-mail  
About this community science project
We partner with community scientists to use iNaturalist to inventory existing host plants and new host plants that they grow to help conserve the endangered Rusty Patched Bumble Bee and other important pollinators. Our research primarily takes place in Evanston, IL, but we welcome anyone to participate!
The Rusty Patched Bumble Bee
This important pollinator was once common in the Chicago area and 30 other states and provinces, but its population has declined over 87% in the last 20 years because of pathogen spillover, habitat loss, pesticide use, and climate change. 
You can bee a host!
Native wildflowers organically grown in residential yards and urban green spaces can provide significant foraging resources for pollinators. The Rusty Patched Bumble Bee relies on 38 flowering host plants, many of which are common in yards. You can create habitat in your yard by growing host plants that bloom throughout the season, eliminating pesticide and chemical use, and letting sticks and leaves remain.
Help us assess and create habitat by:
• Documenting existing host plants
• Growing new host plants
• Observing pollinator visitors
Resources:
• U.S. Fish & Wildlife Service - Rusty Patched Bumble Bee Midwest Plant Guide
• Documentary - A Ghost in The Making: Searching for the Rusty Patched Bumble Bee
• Xerces Society - Species Profile and Identification Guide
In the news:
• Chicago Tribune - The endangered rusty patched bumblee is at the center of a legal challenge over habitat that conservationists say it needs to survive
• Natural Resources Defense Council - Chicago, a "Sweet Home" for an Endangered Bee?
Plant sales:
• Bird Buzz Native Plant Sale by the EEA & NHE (Host plants listed as *RPBB*)
Sign up here! - Rusty Patched Bumble Bee Project